IS COLUMBIA HIDING BEHIND TRUMP AGAIN?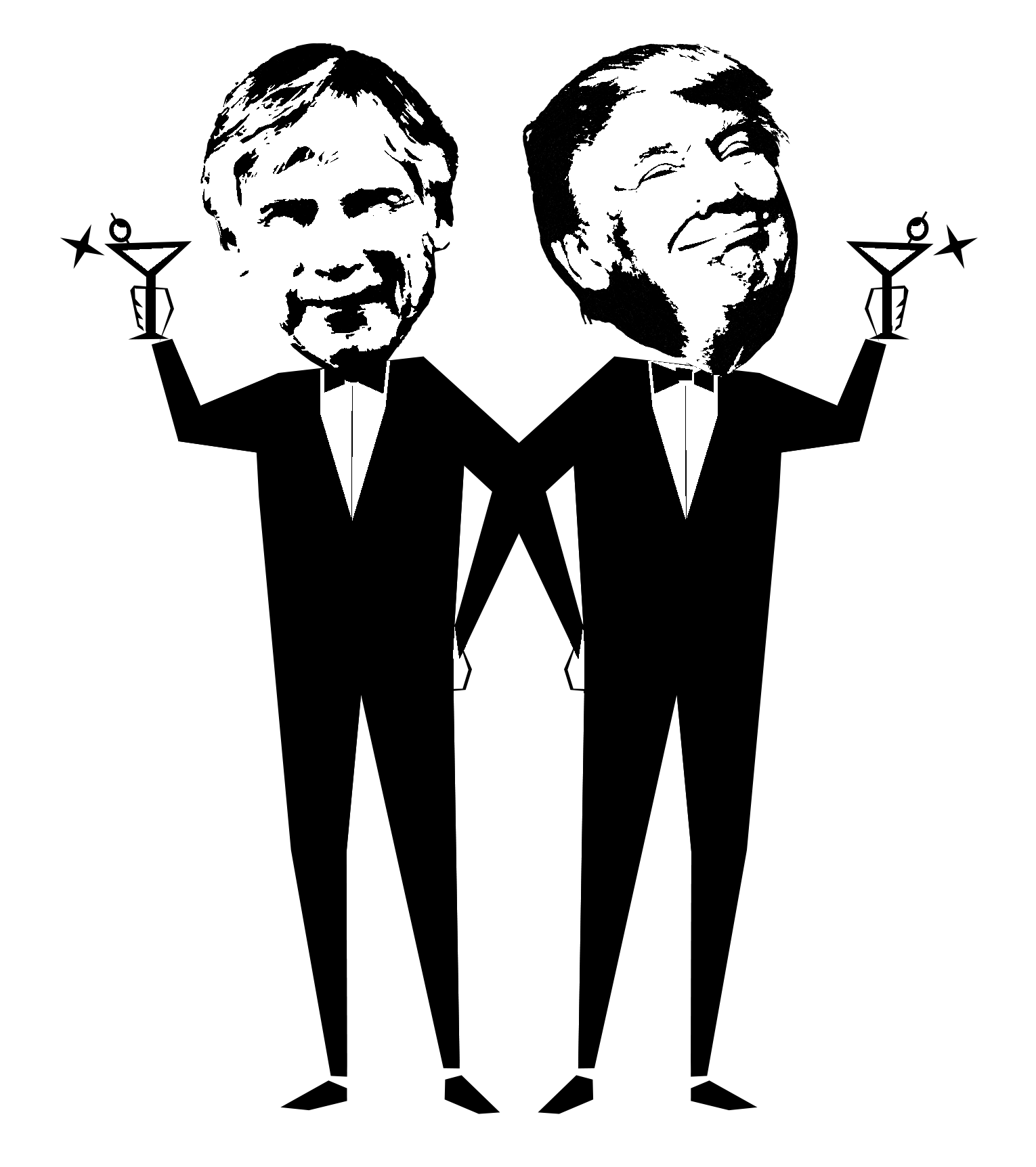 TELL COLUMBIA TO BARGAIN IN GOOD FAITH NOW!   
Soon after the Trump administration announced its plan to eliminate union rights for student employees last fall, the Columbia Provost assured the entire campus community, "Regardless, we intend to continue…negotiations…with the same goal we have always had of signing contracts by spring."  [October 10, 2019]  At the beginning of spring semester, the Provost added that he was  "confident that everyone engaged in this process is keen to achieve a fair and productive contract during the no-strike window…that extends to April 6, 2020." [January 29, 2020] Unfortunately, the Columbia administration's actual approach to the negotiations casts doubt on these commitments.
In reality, since its November 2018 commitment to bargain in good faith with graduate workers, Columbia has engaged in a variety of classic bad-faith bargaining tactics.  What's worse, their pace of bad faith bargaining has only increased as the Trump majority on the National Labor Relations Board (NLRB) moves closer to eliminating union rights for student employees. Please urge the Columbia administration to live up to its own core principles and bargain in good faith immediately instead of regressing to its previous pattern of hiding behind Trump to avoid a fair agreement with graduate workers. 
Regressive bargaining on protections from discrimination/harassment. In the most blatant example of Columbia's accelerated pace of bad-faith bargaining, the administration team made a major regressive move by withdrawing its proposal —

made six months earlier —

 to allow graduate workers to take a sexual harassment or discrimination grievance to a neutral arbitrator.  Not only was this a major example of bad-faith bargaining, but the severity of this move also casts doubt on the administration's commitment to reach a fair agreement by April 6.
Unilateral elimination of benefits.

Within two months of the commencement of negotiations, Columbia unilaterally eliminated the 100 Plan, an enhanced health plan offered as a fully-paid benefit for hundreds of graduate workers. We estimate that this dramatic unilateral change took nearly $500,000 per year in health insurance subsidies from bargaining unit employees; it also imposed significant cost increases on hard-working teachers and researchers who have pay more out-of-pocket for services on the new plan.

Regressive bargaining on union recognition

Columbia committed in November 2018 to recognize and bargain in good faith with employees "included in the two respective NLRB-certified bargaining units."  Instead of honoring that commitment, Columbia has made a regressive proposal to exclude hundreds of employees from the bargaining unit and therefore any of the benefits, rights and protections of the future contract. 

Failure to provide information relevant to bargaining.

Throughout the negotiations, Columbia has failed to provide information relevant to bargaining, a fundamental component of good-faith bargaining.  For example, Columbia now refuses to provide information about employee pay rates, a mandatory topic of bargaining, and has failed to provide any meaningful information explaining its process and decision to eliminate the 100 Plan.  If anything, Columbia's failure to provide information has accelerated as the NLRB moves closer to eliminating union rights.

Making unilateral changes without bargaining.

Pay is a central issue in any collective bargaining negotiations.  Instead of discussing wage increases with the Union, at the bargaining table, Columbia announced a 3% increase in stipends without making any proposals to the Union.  The Supreme Court held almost 60 years ago that granting improvements in wages and benefits without bargaining is a tactic to try to undermine a union.
Next Bargaining Dates:
To be announced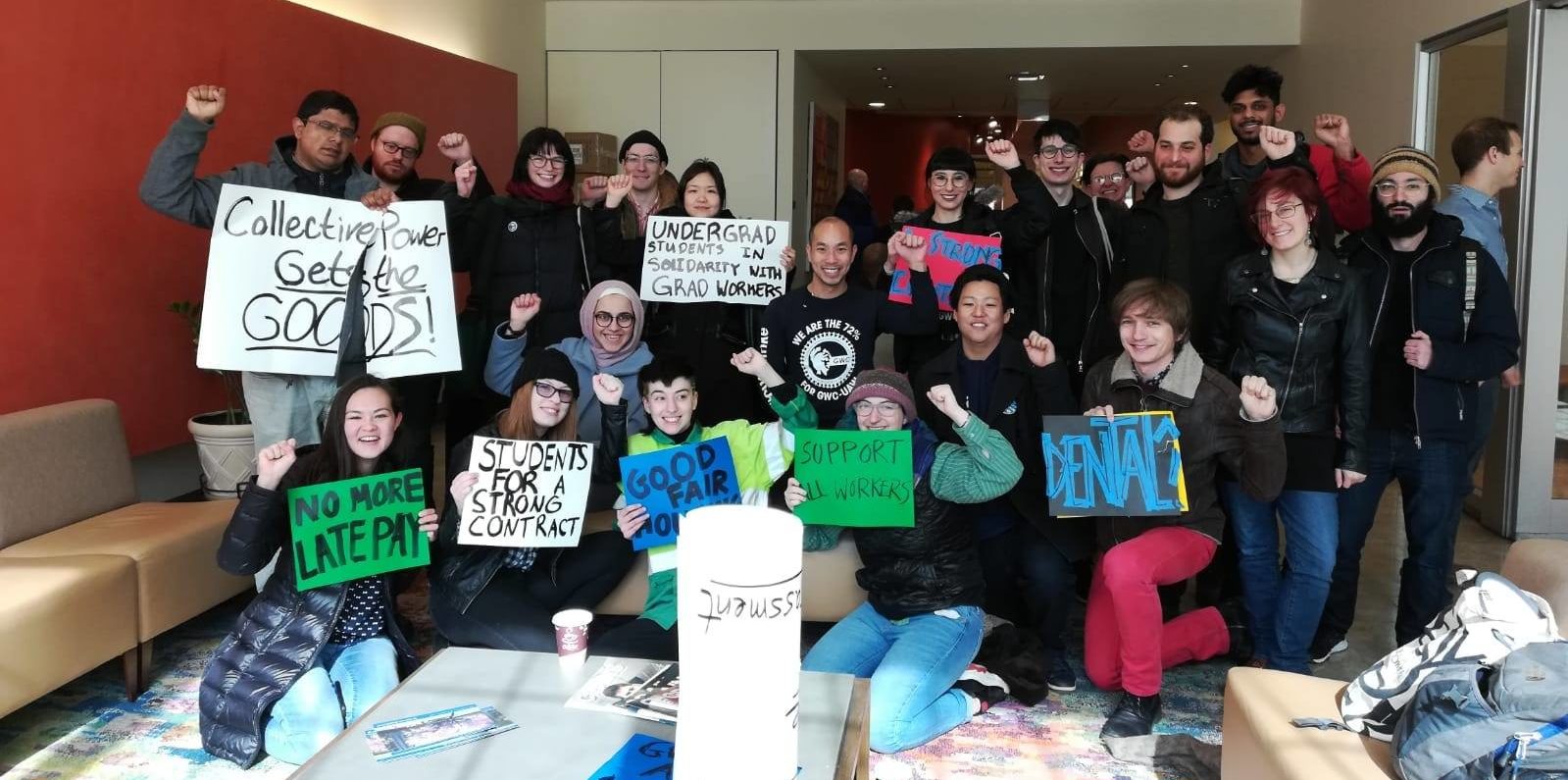 ---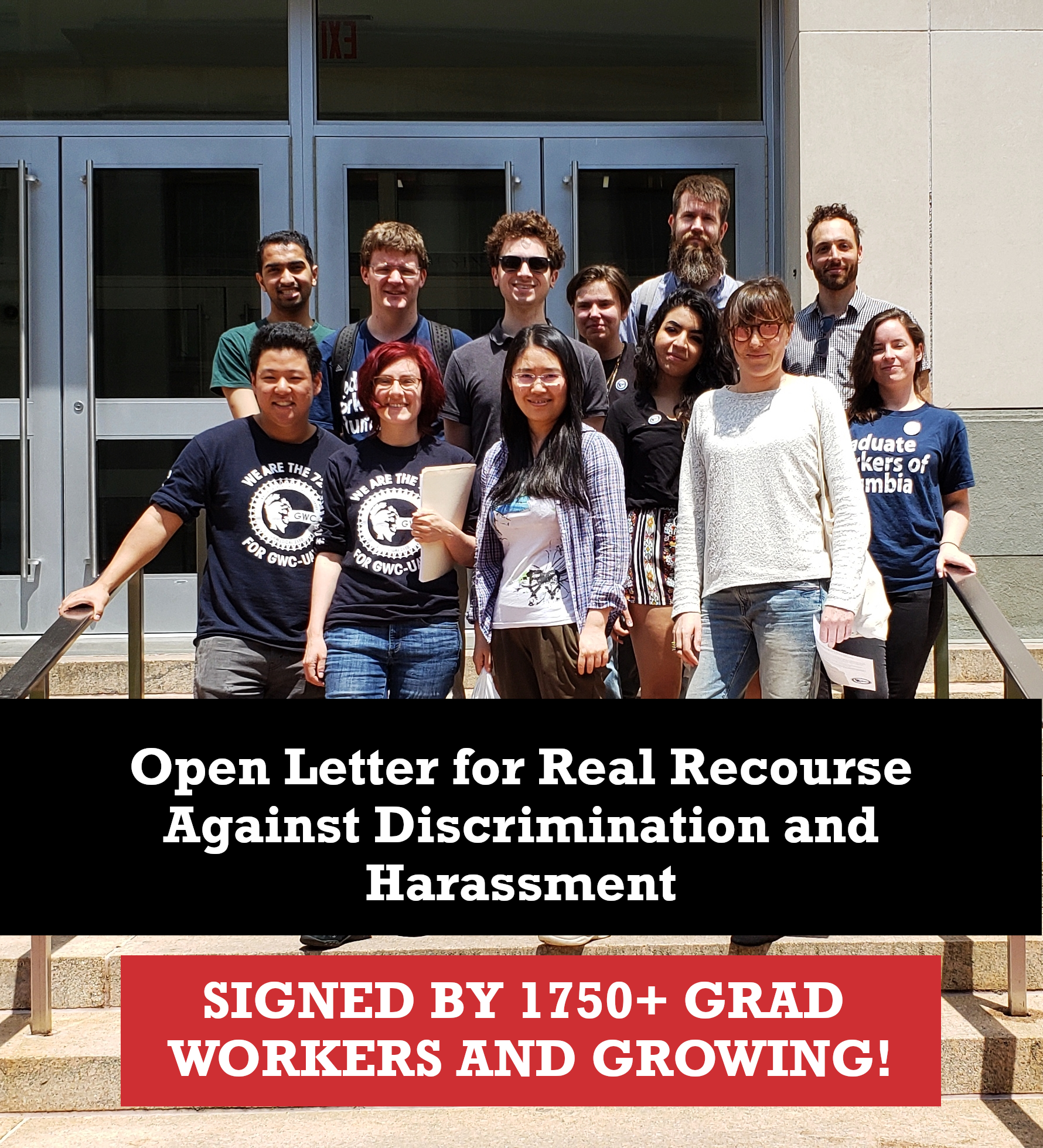 ---
Petition for Immediate Medical Fund
This year, Columbia unilaterally changed our health insurance options, opting for a single plan for all Columbia students with a 10% coinsurance. We demand the university set-up an immediate fund to offset medical costs incurred by workers who were previously enrolled in the 100 plan and bargain with our union to provide comprehensive healthcare.  — SIGN THE PETITION NOW —