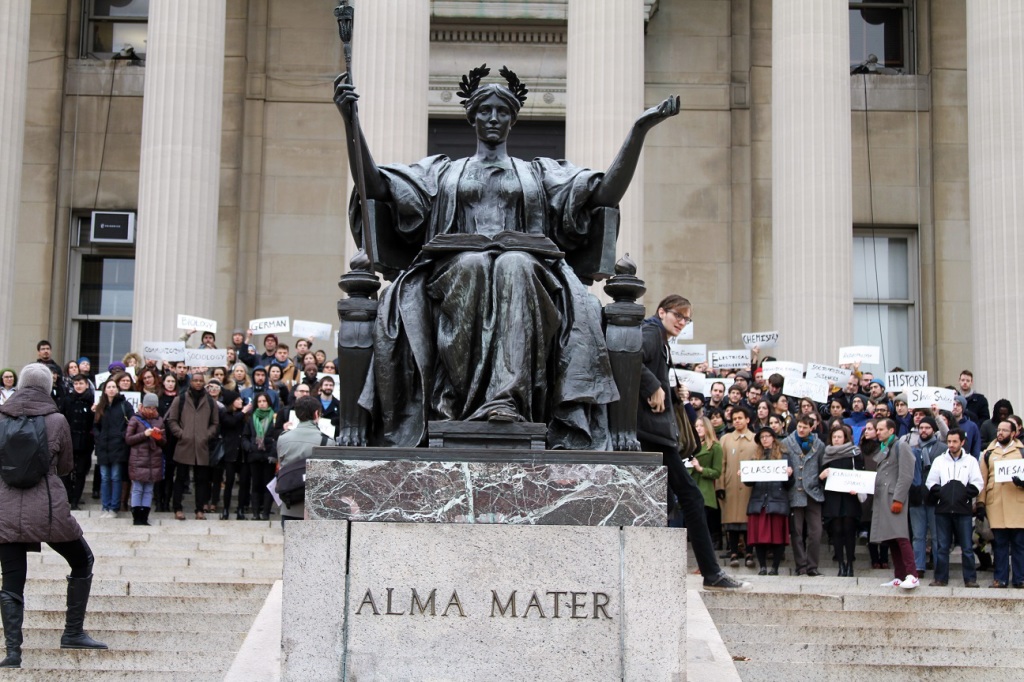 GWC-UAW Announces Majority Support for Union
Congratulations! A majority of the 2,800 Columbia University research and teaching assistants (RAs and TAs) and other academic student workers have formed a union and yesterday a delegation from across campus asked the administration to agree to a fair, expedient process to verify majority support and start bargaining.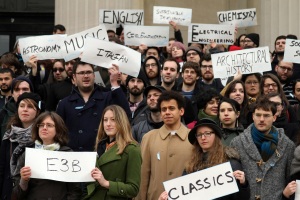 Today, we delivered a letter to President Lee Bollinger asking the university to recognize our union. Over 200 of us marched from Butler Library to the steps of Low Library. While we gathered on the steps, a delegation went to President Bollinger's office to personally deliver the letter. At the same time, a copy of the letter was read aloud in front of Low.
Like other workers, we deserve living wages, adequate benefits, clear workload expectations, and consistent and transparent employment policies. The security we will enjoy when we are able to negotiate the terms of our employment will allow us to take greater pride in the work we do for the university and ensure the integrity of our own education and research. Collective bargaining will make us full members of the academic community and make Columbia University a stronger and more democratic institution.
We want to thank everyone who worked to make this happen.
Click here if you would like to get involved in your union. Please follow us on Twitter (@GWCUAW) and like us on Facebook.