Thanks for joining us at the OPT STEM extension information session hosted on September 18th by the Graduate Workers of Columbia, the union for research and teaching assistants at Columbia, and co-sponsored by the Indian Students Association at Columbia and the Taiwanese Graduate Student Association.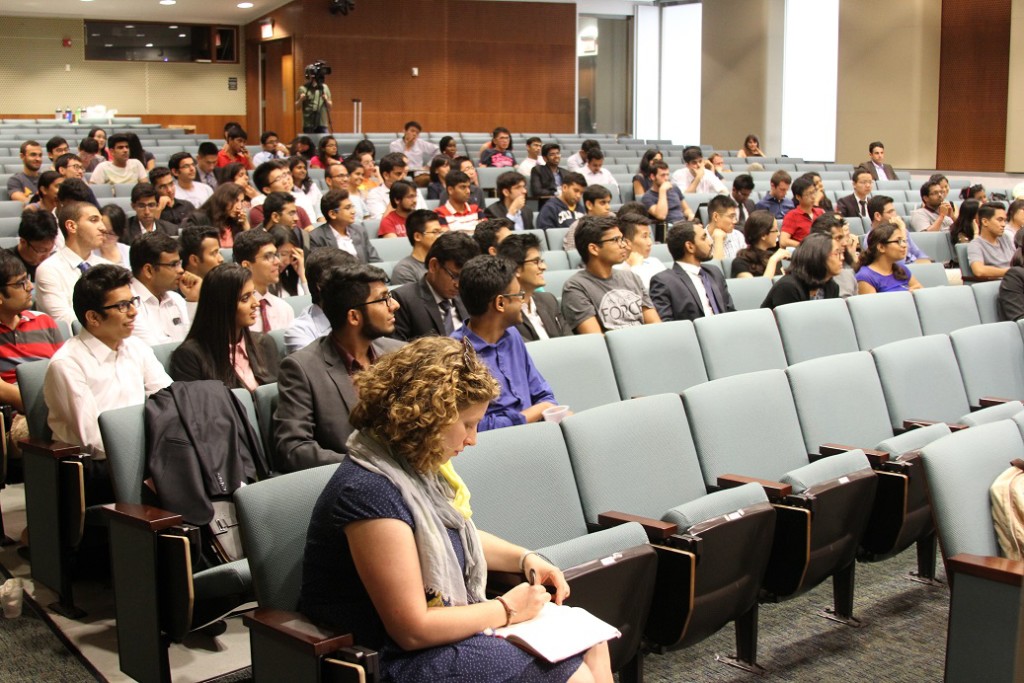 Great news!  We filmed the info session and it is now available on our website. Please feel free to share this video with other international grad workers in STEM fields who might benefit from information on the implications of the STEM extension rule revision, and take 5 minutes to fill out this survey on how we can work on protecting and enhancing OPT.
Following the success of the info session, which more than 150 grad workers attended, we will continue organizing to make sure the OPT STEM extension is preserved and enhanced. We believe that the United States benefits tremendously from the work of international students, many of whom rely on the OPT program. By working together, we can make sure that we deliver that message powerfully on the national level.
We expect that in November, the Department of Homeland Security (DHS) will begin accepting public comment on the OPT extension rule, so that the new rule accords with federal rule-making protocol.  Given the importance of this issue, we plan to participate in the comment period, and will be organizing to urge Columbia University to file public comment. Please email us if you would like to be involved in this effort!
Click here to view the anticipated rulemaking process for the OPT visa program.
Thanks to the strong grad worker response to this issue at Columbia, we are also coordinating with the International UAW and the AFL-CIO (the largest federation of unions in the country) on how they can best help lobby for the OPT extension to be preserved and how the OPT and other work programs can be enhanced. Please take 5 minutes to fill out this questionnaire that will let them know what we want to see happen with OPT and other work programs. By working together we can continue to expand the rights of that international workers.  
Please contact us if you would like to be involved in the longer term effort to make the work lives of international grad students fairer and simpler.