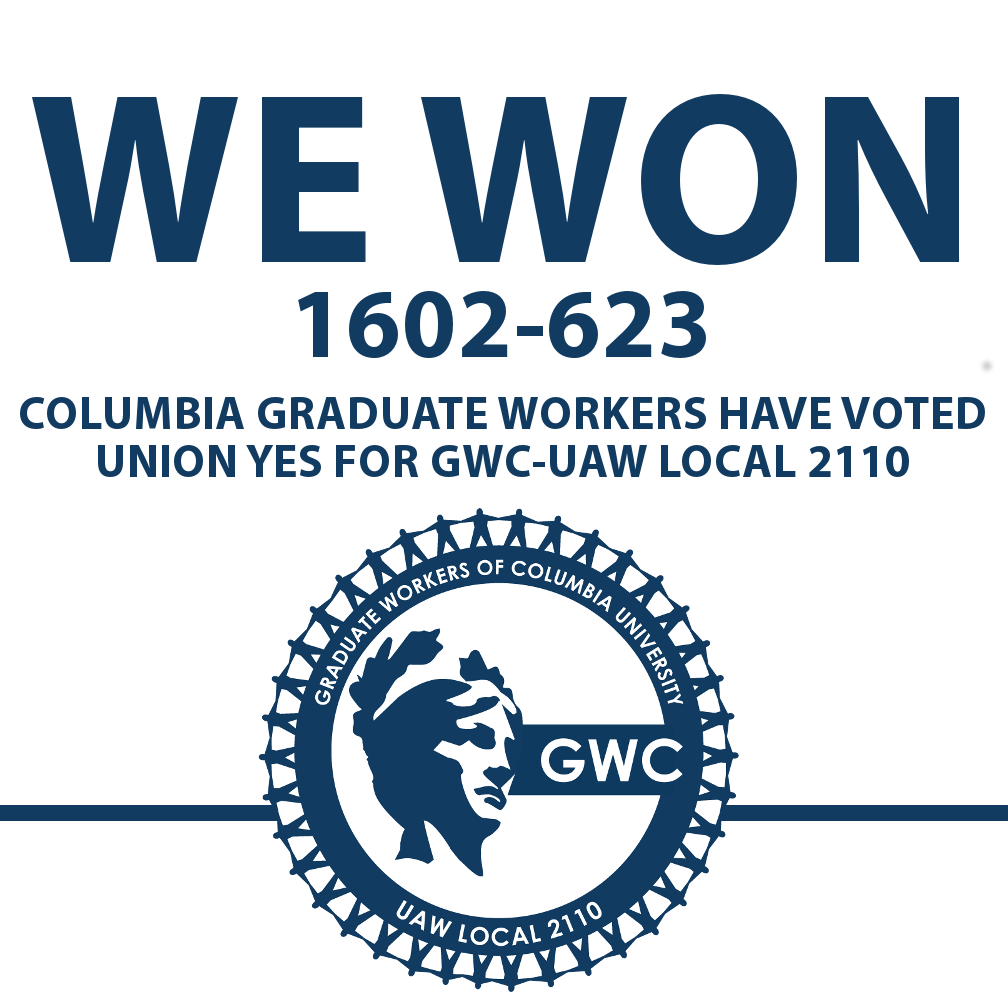 Huge news! By an overwhelming margin of 1,602 YES to 623 NO, Columbia RAs and TAs have voted for GWC-UAW as our union. The NLRB counted the ballots this afternoon. Since the 647 challenged ballots were not determinative, they will not be resolved by the NLRB.
Leave a comment on our Facebook post with how you feel about the victory!
We will be in touch in the coming days with more details, but for now we want to thank the hundreds and hundreds of you who made this happen over the last two and a half years. Together, we have created a campus-wide community of researchers and teachers dedicated to making Columbia a better, more inclusive institution.
We hope our victory today, and the precedent we set in August at the NLRB, continue to inspire our colleagues across the US as we look to shape the future of our universities.