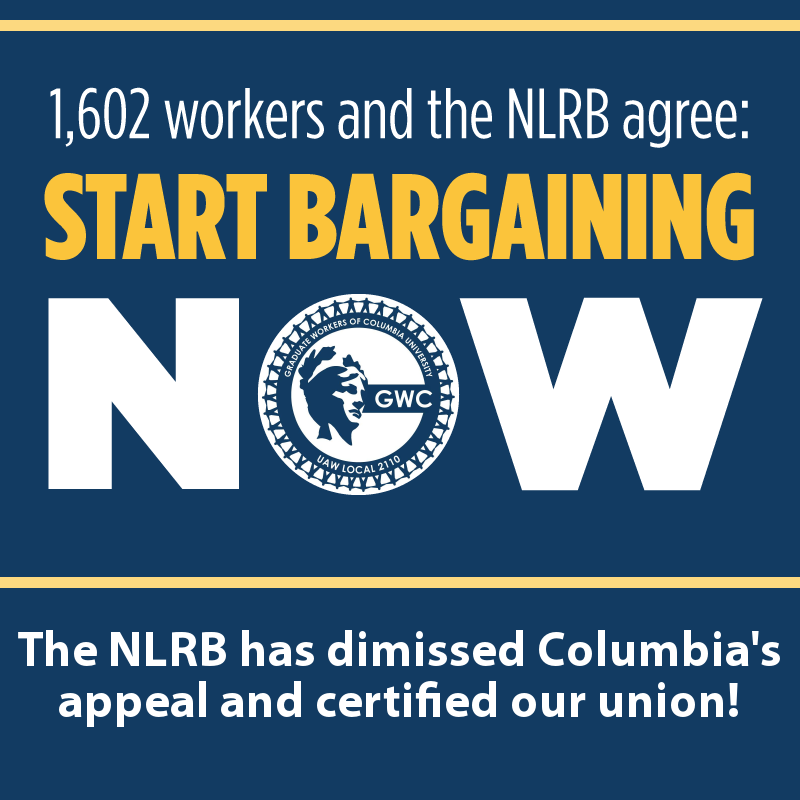 Congratulations, the National Labor Relations Board in DC has dismissed the Columbia administration's objections and certified our union! We voted for our union over a year ago, winning the election 1602 to 623. With an overwhelming 72% yes mandate, now is the time for Columbia to start bargaining.
Read the full board decision here, more information to come.
If you have yet to fill out a bargaining survey you can do it here.